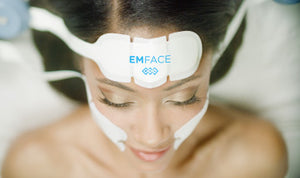 EMFACE Treatment Package. Package includes 4 sessions of EMFACE.
EMFACE
is a new and revolutionary treatment to lift, tighten and improve overall skin elastin, collagen and facial structure. The best part? NO NEEDLES! Treatments are only 20 minutes and are non-invasive, so you can get right back to your life!
30% Better Muscle Tone
37% Wrinkle Reduction
23% More Lift
20 Minute Procedure
No Needles!